Sunday morning, August 6, Church Council recommended Matt Read as our proposed candidate for Senior Pastor.
Statement form Church Council
From the very beginning of long-range planning, Church Council had discussions of VISION and how we would come to know the next Pastor. VISION is the most powerful tool to guide any organization. At the time we did not see the significance of Matt's entry point but today we can look back and realize now that God had a plan. Matt has a VISION for the Church that encompasses and embraces the possibilities of change and growth, while building on the success of Pastor John's 42 years of humble servanthood and commitment to God's will. We are excited and look forward to helping support Matt and his team … God's Team … God's Church … to new heights and new opportunities to serve His Kingdom.
From the early days of the search process, Council committed to setting aside any personal agendas or feelings to humbly and earnestly seek the Lord's leading. Continual prayer has been the backbone since the beginning – both from the Search Committee and from everyone in the church. It would have been easy for us to simply present our internal candidate and save ourselves a lot of time and effort, but that is not where the Lord led. We followed every lead, had a lot of conversations, and used all of our resources to search for candidates all across the country. I am happy to say that the Lord led us right back to the guy who has been here for eight years.
-Marc Richcreek, Chairman of Church Council

After spending the last seven months following God's leading in the search for the next Pastor at Jersey, I can say I have complete confidence that Matt is God's man for this role. He has a genuine love for the people of Jersey, a heart that desires for all people to know the Lord, and a humble and teachable spirit that sets him apart. I am excited to see God use Matt as the shepherd of the flock at Jersey, as we continue to follow God's call for His church.
-Jeremy Young, Vice Chairman of Church Council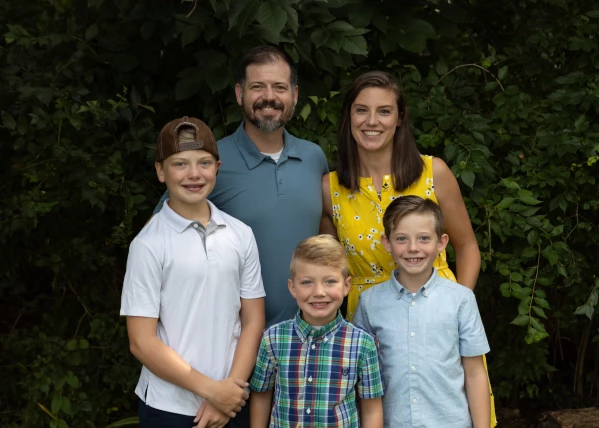 Click here to read Matt's bio.

Read Matt's response to the Baptist Faith and Message here.

IMPORTANT DATES
SUNDAY, AUGUST 13
Matt will preach in View of a Call during all morning services.
Normal Sunday morning schedule.
SUNDAY, AUGUST 13
Meet Matt & Mary at 11:30AM in North Venue
If you do not know Matt, this is an excellent opportunity for you to meet Matt and his wife, Mary.
SUNDAY, AUGUST 20
In-Person Vote on Matt Read in all morning services.
Registered church members will vote on Matt Read as our next Senior Pastor.
Normal Sunday morning schedule.
---
More from The Jersey Blog