Announcing our new Senior Pastor, Matt Read
After more than seven months, our senior pastor search has reached an exciting conclusion...
We are thrilled to announce that earlier today, our church membership voted by a 93% majority to approve Matt Read as our next Senior Pastor.
Church Council officially offered Pastor Matt the role of Senior Pastor this afternoon and he accepted.
Marc Richcreek (Chairman of our Church Council) shared the following...
I am very excited to welcome Matt Read as our Next Senior Pastor. On behalf of our Search Team and Church Council, I would like to thank our entire church family. Your enthusiasm and support over the last seven months has been truly remarkable. I am thankful for you and I am thankful to be part of such a wonderful church family. I look forward to joining God at work and watching what He will do next as Pastor Matt leads our church into the future.
Let's continue praying for Pastor Matt, Mary, and the boys (Caleb, Sam, and Lucas). They will need our prayers and support in the weeks and months ahead as they transition into this new role in their lives.
Below we will share information about the next two Sundays at Jersey. We hope you will make plans to attend.
Join Pastor John Sunday, August 27
Join Pastor John on Sunday, August 27 as he shares a very special message with our church.
We will also take time in each service to honor both Pastor John and Jan as we let them know how much we love them. We hope to see you in person or online!
Succession Sunday
Join us on Sunday, September 3 as Pastor John officially passes the mantle of leadership to Pastor Matt. We we would like to invite you to attend as we commemorate this significant moment in the life of our church. We hope to see you in person or online!
---
Meet the Read Family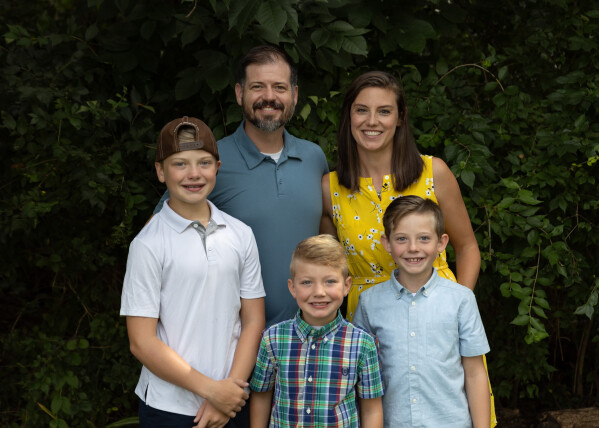 Click here to read Matt's bio.

Read Matt's response to the Baptist Faith and Message here.

Matt responds to your questions here.