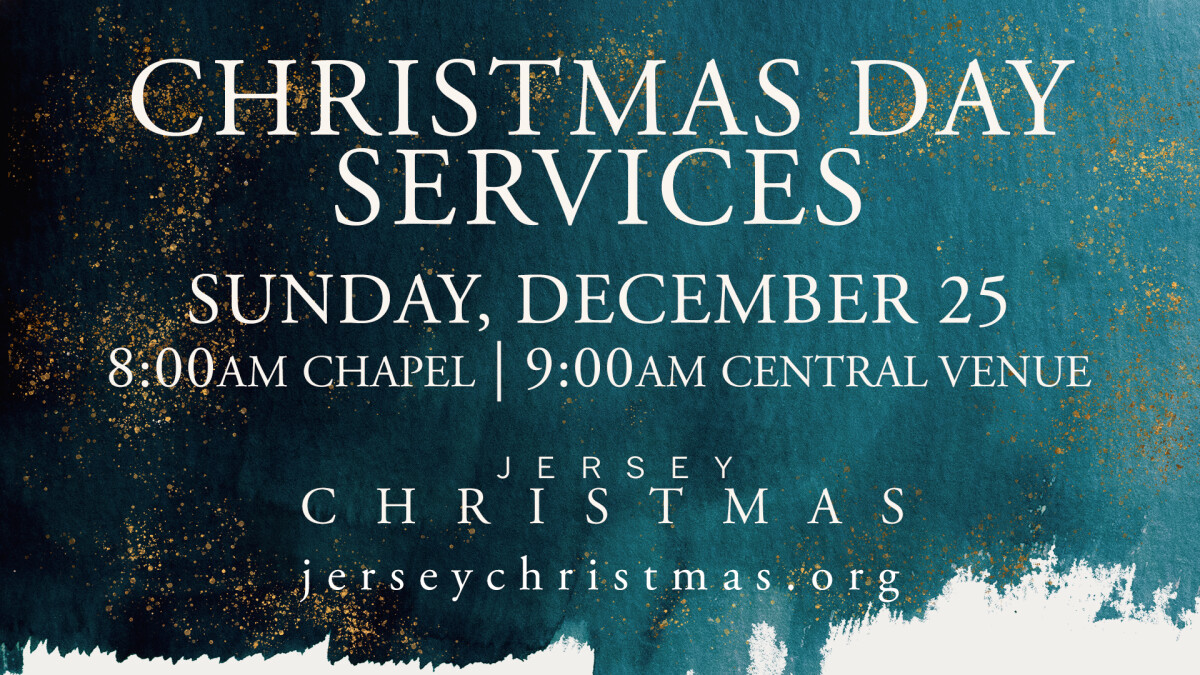 Sunday, December 25, 2022
CHRISTMAS DAY SERVICES
Sunday, December 25
Chapel | 8:00AM
Central Venue | 9:00AM
Join us on Christmas morning as we worship together.
Pastor John will preach the concluding message in our ARRIVALS series.
We will worship at our 8:00AM Chapel service and at our 9:00AM Central Venue service.
We will not have kids programming or child care on Christmas morning.
-----
If you are not able to join us in-person, we will be streaming each of our services.

You can find us online at:
-Download the Jersey Church app
-Jerseychurch.TV
-Youtube
-Facebook

If you experience any technical difficulties at one of the above sites, you can give one of the other channels a try.