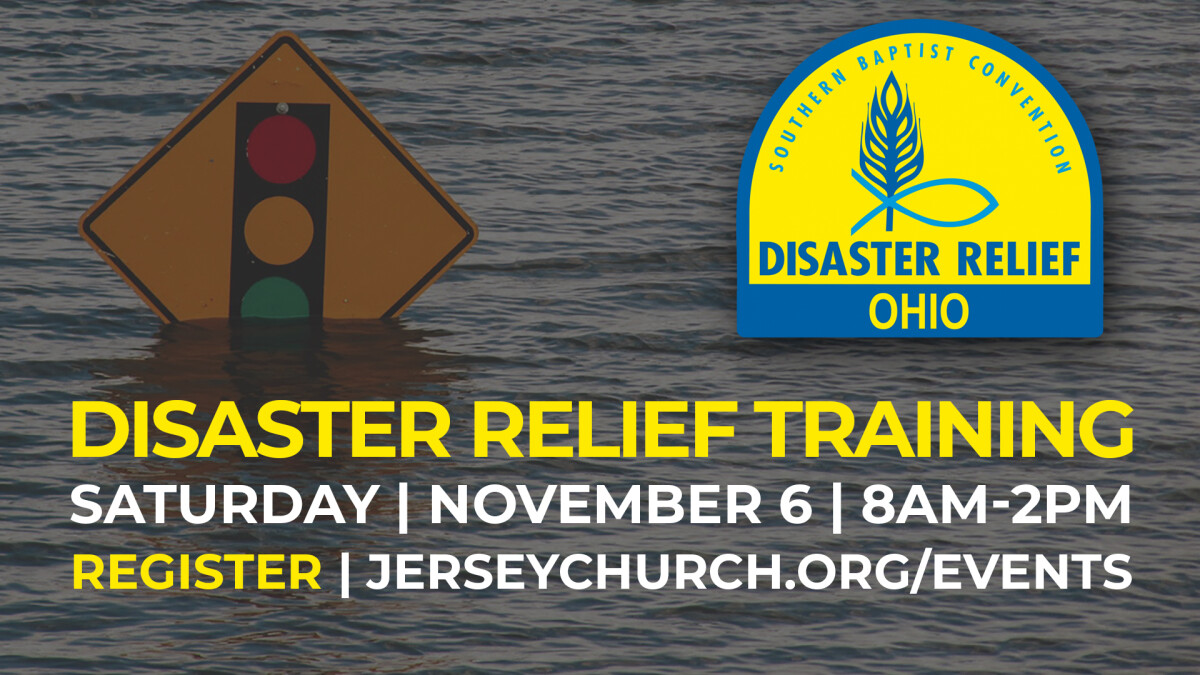 Saturday, November 06, 2021, 8:00 AM - 2:00 PM
Ohio Disaster Relief TrainingSaturday, November 68:00AM - 2:00PM
Continental Breakfast included.
$40 per person
If you are interested in joining a disaster relief team, this training is for you.
REGISTER
-----
Training Process:

Step 1: Register for training and pay fee.
Note: If you cancel within 7 days of the training event, your refund will be 50% as we have already run your background check. However, you may defer your registration to the next training date.

Step 2
: Complete the online course "DR101:Involving Southern Baptists In Disaster Relief" parts 1-4 and EV101 & EV102
BEFORE
your training day. You will
NOT
be able to train if these course have not been completed.
Note: If you are cross-training you do not need to complete these courses again.

Step 3: Go to training


Volunteers must be at least 18 years of age (21 years of age for Child Care unit)
*Serving in Southern Baptist Disaster Relief requires active participation or active member of an Ohio Southern Baptist Church

Unit training available for:
CHILDCARE
CHAIN SAW
FOOD SERVICE
MUD OUT


Training fees:
$40/person for new trainees
$20/person for cross-train


Training fees are per person.
We do not have a discount for couples training together due to the cost of the training.

-----
ABOUT DISASTER RELIEF
The Ohio SBDR responds to disasters and needs in Ohio, North America, and around the world. This ministry was launched in Ohio in January, 1986 with the establishment of the
Food Service Unit.
It has since grown to include many more response teams which you can read about below. Our teams are made up of specifically trained volunteers who give of their time and talents to serve Christ in a crisis.
To be actively involved on a response team or two, you will need to complete the online training and then train in-person with your designated team. We ask that trainee candidates be either a member of or an active participant with a Southern Baptist church in Ohio. Funding for this volunteer-based ministry comes primarily from Southern Baptist churches through the Cooperative Program, the Ray Roberts State Missions Offering and by donations from compassionate individuals and organizations who desire to partner with Ohio Disaster Relief.