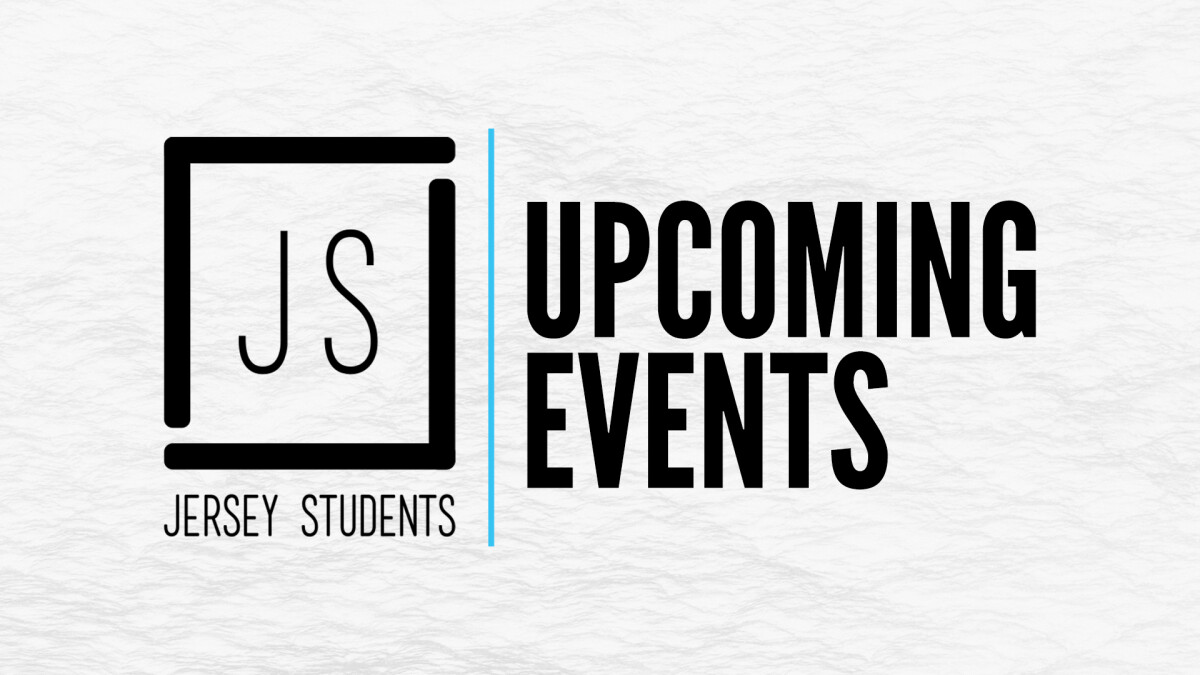 Wednesday, September 22, 2021 - Friday, December 31, 2021
A LOOK AHEAD AT UPCOMING EVENTS FOR JERSEY STUDENTS
---
HIGH SCHOOL MINISTRY
WINTER RETREAT
A weekend of worship and community
DECEMBER 10 - 12, 2021
HOCKING HILLS
$90
The HSM Winter Retreat is a major event that high school students look forward to each winter. We will spend the weekend in a beautiful cabin located in the Hocking Hills as we spend time in daily worship, community, and small group discussions based on grade and gender.
Outside of our planned worship and group times, our students will enjoy organized free time to hang out with each other and their leaders. During this time, they can choose to use the cabin's amenities, including the indoor pool and game room.
Not only is this retreat an excellent opportunity for our students to build a deeper relationship with God, other students, and their leaders - it has always been one of the highlights on our ministry calendar.
---
MIDDLE SCHOOL MINISTRY
WINTER RETREAT
A weekend of worship and community
JANUARY 7-8, 2022
Camp Otyokwah
$75
We are excited to announce this year's winter retreat for our middle schoolers at Camp Otyokwah in Butler, Ohio. During this retreat, our hope is that students will be challenged and grow as they attend large group teachings and smaller discussion groups with our volunteers based on grade and gender.
We will be spending Friday and part of the day Saturday at Camp Otyokwah, where we will then depart from the camp and spend the rest of our time on Saturday going snow tubing at Snow Trails which is about 15 minutes away from the camp. This exciting new MSM winter retreat will fall on January 7 and 8 this year and is $75. We hope to see your student(s) there eager to be in the Word and to have a great time with one another!
---
HIGH SCHOOL MINISTRY
QUEENS, NY MISSION TRIP
Sharing the Gospel in the diverse neighborhoods of Queens, NY
MARCH 26 - 31, 2022
QUEENS, NY
APPROX. $1,000
As Jersey continues to support Gospel City Fellowship, we will be taking the high school students to Queens to partner with church planter Jordan Floro and his church.
We will have opportunities to share the gospel with many different people in the incredibly diverse neighborhood where the church is during this trip. We will have a parent meeting in October to discuss the details for this trip and the exact price and possible discounts. But for now, save the dates!
Stay tuned for registration information.
---
STUDENT MINISTRY
CARE WEEK 2022
A week-long, local mission opportunity of caring for people in our surrounding communities and connecting them to Christ.
JUNE 5 - JUNE 11, 2022
JERSEY CHURCH
$100
Care Week is a week-long local mission trip where our students and leaders have the opportunity to carry out our church's mission of caring for people and connecting them to Christ in their surrounding communities.
We offer different ways for our students and volunteers to care for and serve our community.
Local construction projects and a Sports & Arts Camp programmed and led by our students and volunteer leaders. We also serve through a project-specific to our sixth graders that incorporate a little bit of everything.
Care Week will not only be an excellent time for our students but a great mission opportunity in our community as well. We hope to see your student(s) there!
---

STUDENT MINISTRY
SUMMER CAMP 22
Forging a faith that lasts
JULY 9 - JULY 13, 2022
CROSSINGS CEDARMORE
$315
For Summer Camp, we go to a beautiful camp called Crossings in Bagdad, Kentucky. Summer Camp offers an atmosphere for God to continue working in the lives of our students to romance their hearts, promote growth, and encourage them to take the next step in their walk with Christ.
Along with being in an environment that constantly offers spiritual growth, students will participate in high ropes courses and other adventurous activities, with smaller and less intense activities used for fellowship.
Summer Camp has continued to be a fantastic experience for students in the past, and we trust that the Lord will do big things again this year. We hope your student(s) will plan to join us as we anticipate a fantastic week for Jersey Students.
CLICK HERE TO REGISTER
Registration Ends: February 25
---
JR/SR MISSION TRIP
Working with Haitian refugees in the Bahamas
JULY 30 - AUGUST 5, 2022
NASSAU, BAHAMAS
APPROX. $1,300
We will partner with Praying Pelicans Missions and a local Haitian church in Nassau. We will be staying in bunkhouses close to where we will be working. We will share the gospel by leading a Vacation Bible school and visiting families in the villages with the local church pastor.
The price includes all meals, lodging, transportation, and airfare. We will have a parent meeting in October to discuss the details for this trip and the exact price and possible discounts.
Stay tuned for registration information.