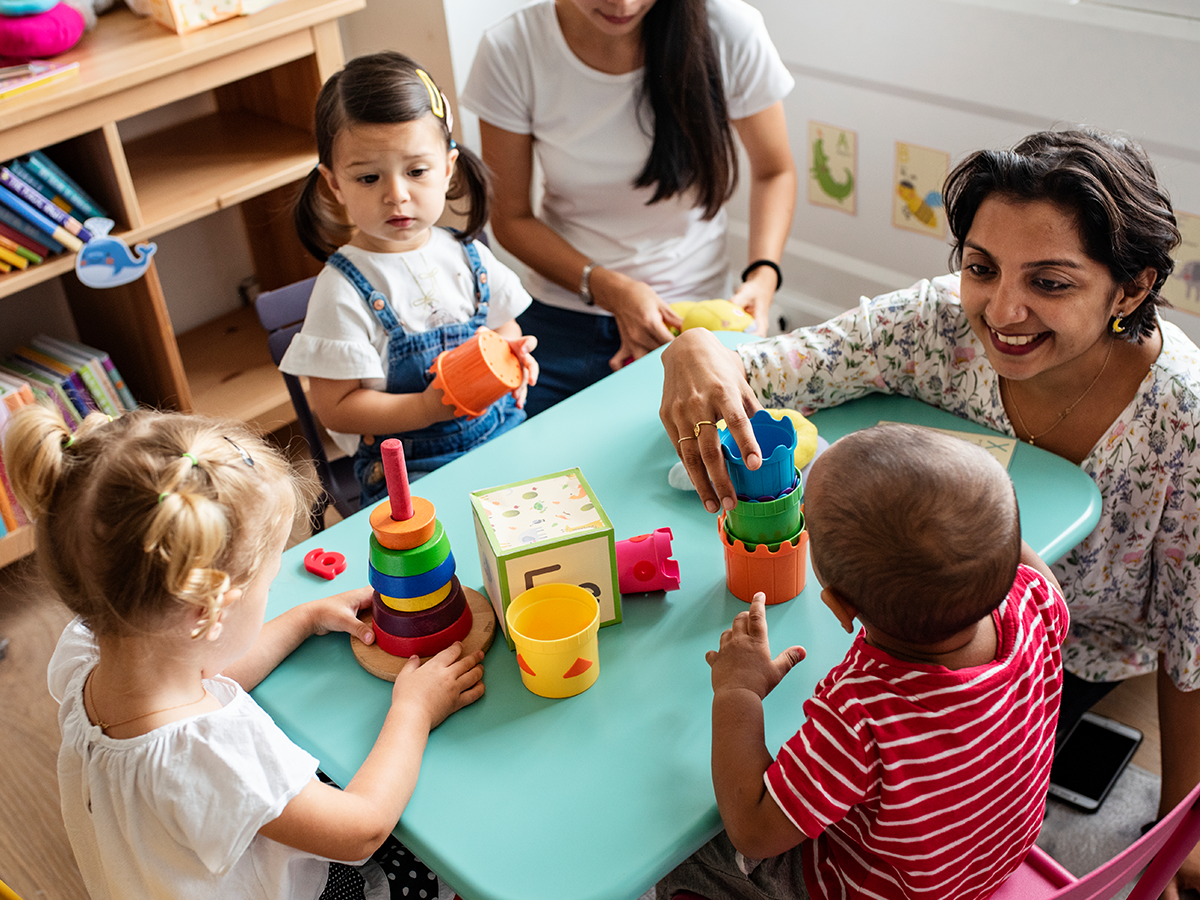 This article was written by Kimba Campbell and was originally posted here.
Does preschool ministry really matter? Is it just babysitting so that parents can attend a class or service or is there a greater purpose? Does what we do every week really matter?
Before coming to Lifeway, I served on church staff in Texas, Georgia, California, and Tennessee. I am so thankful for these amazing opportunities to serve in preschool and children's ministries. I just recently wrapped up a season as the interim preschool minister at my church. During this interim season, God reminded me about the crucial importance of preschool ministry. It is during these years that we are laying the foundations of faith in the hearts of young children. At a young age, they can begin to learn that God made everything, that Jesus loves them, that the Bible is a special book, and so much more!
A few months ago, I heard a story that is a great reminder of the importance of preschool ministry. A pastor met with a group of adults and asked, "When did Jesus become more than a word to you?" One woman spoke up. She grew up in a very dysfunctional home, but she was taken to church. She distinctly remembers when she was maybe 2 or 3 years old being told at church that Jesus loves her. With her young mind, she embraced that truth. Whenever trouble was brewing at home, she called out to Jesus for help. She knew Jesus loved her. Jesus was far more than just a word to her—even at a young age.
I know Sunday mornings are busy as a preschool/children's minister. You have volunteers arriving or calling saying they are sick or running late. You are greeting families as they arrive and checking kids in to their classrooms. You are gathering supplies, delivering snacks, pushing a stroller with a crying baby, assuring those new parents as they drop their baby off for the first time, wiping snotty noses, leading music, the list goes on and on. I encourage you in the hustle of the morning to take time to observe and see how God is moving in your ministry. As volunteers greet the kids at the door with a smile, kids are learning that church is filled with people who love them. Preschoolers learn by play, so from building with blocks to painting a picture, young kids can learn that God is good, that Jesus loves them, and that people at church help them.
Kids are never too young to hear and embrace those three words: Jesus loves me. We have the amazing opportunity to lay these foundations that will build upon each other as they grow. So that brings me to my original question: Does preschool ministry really matter? Our response should be a loud, "YES! It matters!" Thank you for partnering with us as you impact young kids with the love of Jesus!