Jersey 100 Trip Report: Bahamas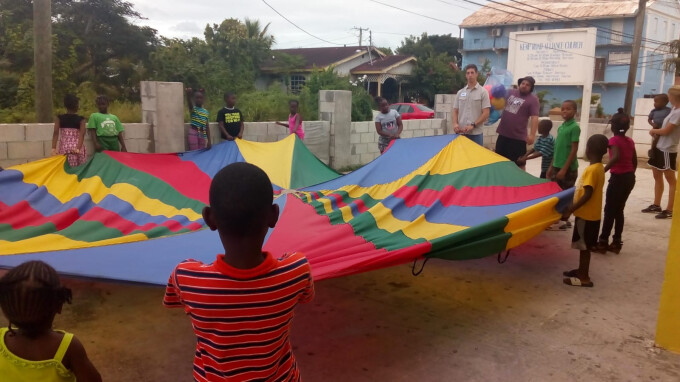 In October 2018, eight Jersey members departed for the Bahamas for seven days to partner with a local church in Nassau, which consists primarily of Haitian-descent immigrants and refugees. While attending Sunday morning services, two team members shared their testimony with the congregation and team leader Tyler Morgan was invited to guest preach. As the team walked through local communities during the week, the Spirit was moving and allowed for the group to engage in over 80 spiritual conversations.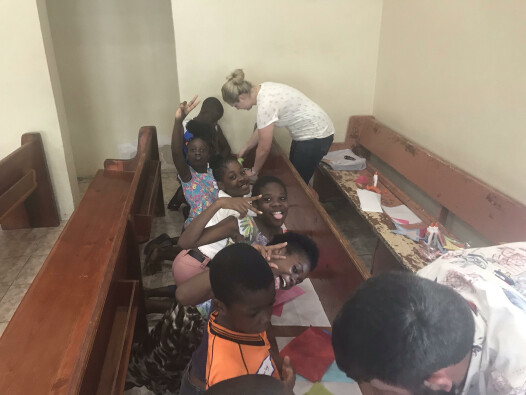 The group also hosted VBS for approximately 40 children of the community, providing the opportunity to share the good news of Jesus to several for the first time. Visits to a local school allowed the group to share bible stories with the students, as well as assist with tutoring and cleaning up the building. Of all the experiences, visiting a shanty town on the outskirts of the island where refugees from neighboring Haiti had fled to seek a better life was the most sobering and impactful. It was an awesome trip and all members of the group had a personal experience with God that will last a lifetime.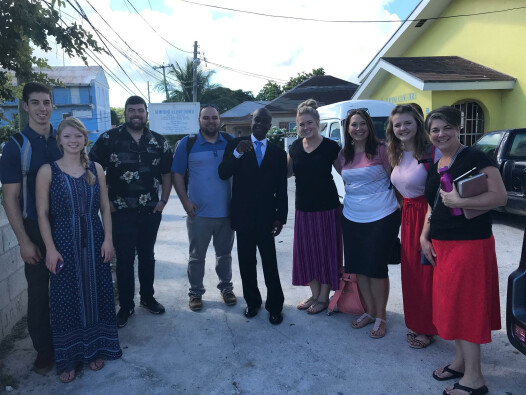 Learn more about our Jersey 100 mission and how you can #JoinTheMission by praying, giving, and going here.
Bahamas