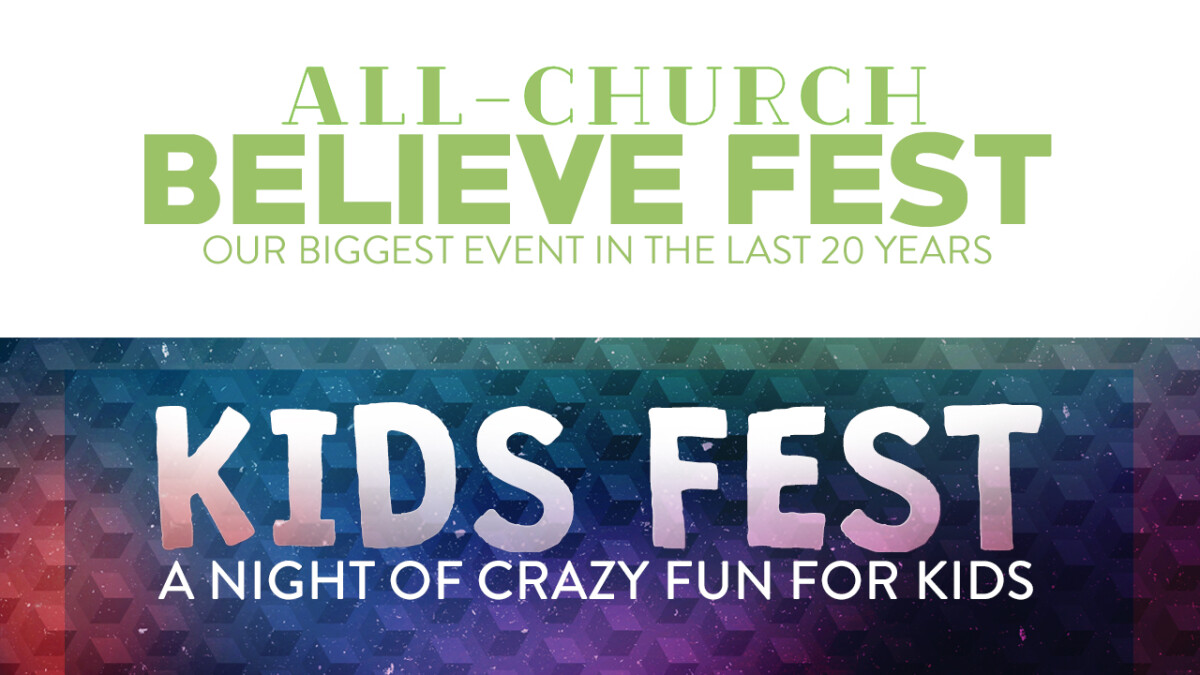 Daily, from 04/23/2018 to 04/24/2018, 6:00 PM - 8:00 PM
As an important part of Jersey Church, we invite you to our All Church BELIEVE FEST...Our biggest event in the last 20 years.
This is a catered dinner event, you may choose to attend Monday, April 23 or Tuesday, April 24.
This event is for 6th grade through adults. There will also be a KIDS FEST for 5th grade and under put on by our Children's Ministry.
Our special emcee for the evening is Comedian and Magician, David McCreary. We promise you an evening of good food, laughter, and inspiration. There will be no solicitation of gifts.
We are sorry....but registration is full. If you would like to be on a wait list, please contact Nancy at .