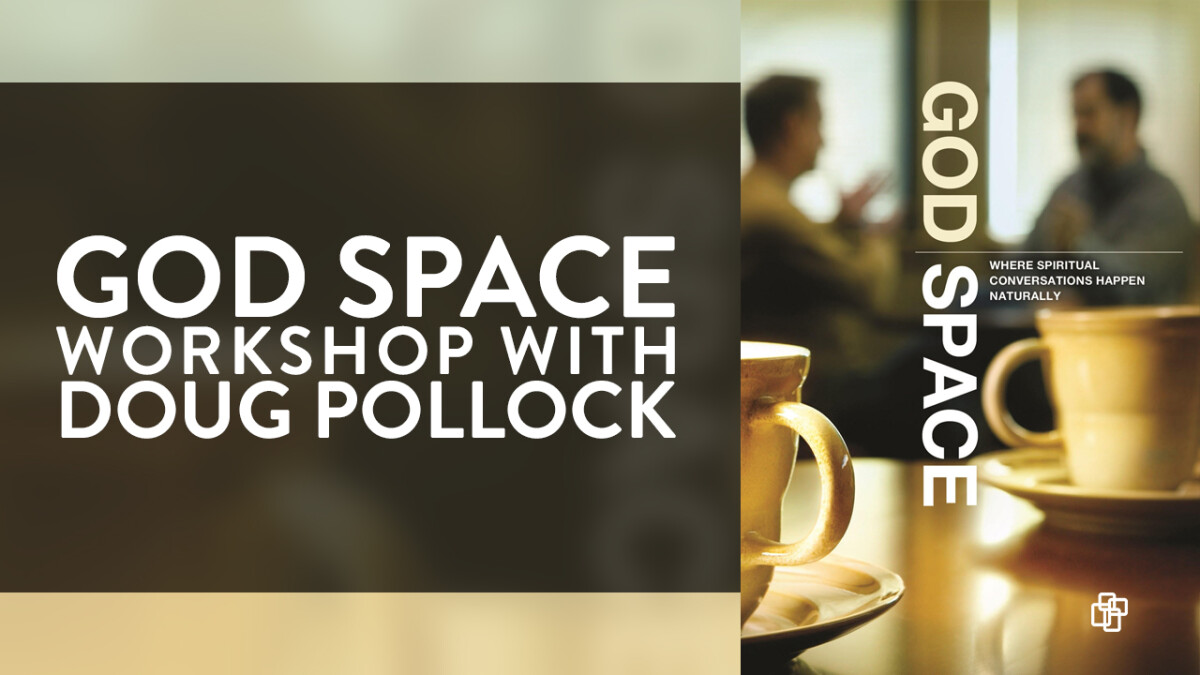 Saturday, March 10, 2018, 8:30 AM - 12:30 PM
God Space Workshop
Helping you increase the quantity and quality of your spiritual conversations.
Trying to figure out how to start spiritual conversations with your friends, co-workers, and family members without turning them off? … then maybe it's time to learn how to create some "God Space"!
Doug Pollock, author of "God Space", will be serving as our guide to help us cross the us / them divide. His multi-media driven workshop is guaranteed to help you increase the quality and quantity of your spiritual conversations in authentic, doable, and practical ways that will truly connect with people in your Monday thru Saturday world.
Opportunities to role play, coupled with small and large group discussions create a "fun, spirit filled" learning environment you won't want to miss. Why wait to begin the journey of becoming a more "irresistible" outwardly focused believer?
Pick up a copy of "God Space" ahead of time in the Main Lobby (at a specially reduced price of $10) and find out how to naturally engage in spiritual conversations.
Doug Pollock, speaker, author and chaplain helps Christ followers worldwide to increase the quality and the quantity of their spiritual conversations in practical, doable, and authentic ways.