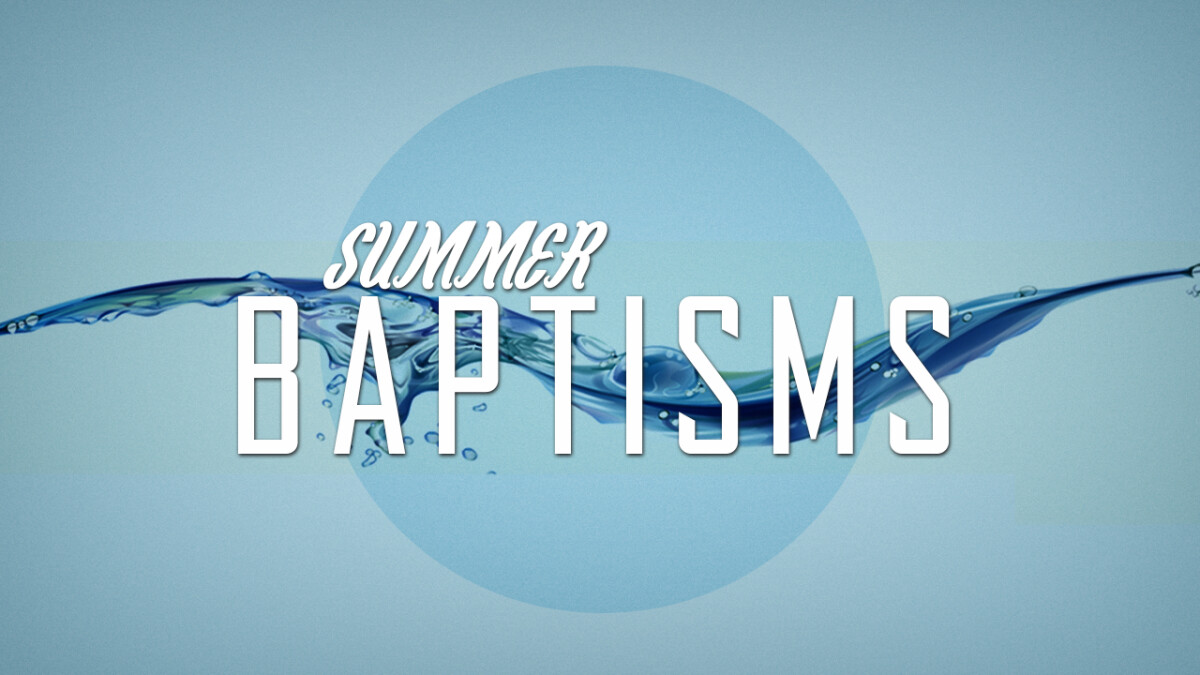 Sunday, August 05, 2018, 11:00 AM - 12:00 PM
Sunday, August 5 at 11:00AM
Please join us to support those who will be taking their next step in their walk with Jesus.
Help make this an unforgettable experience for them.

If you have invited Jesus into your life and you're wanting to be baptized, now is a great time! It is an unforgettable experience. CLICK HERE TO SIGN-UP
Sunday Morning Schedule (for August 5)
We will be meeting at 9:30AM for worship services only
Gospel, Modern, and Contemporary
Childcare provided for ages two and under at the 9:30 hour
NO 8:15AM TRADITIONAL SERVICE
NO 11:00AM CONTEMPORARY SERVICE
We will all be at the pond celebrating baptisms. Please join us.
NO GROW GROUPS
NO KIDS PROGRAMMING
Childcare provided for ages two and under at the 9:30 hour